Chiropractor Nick Herrild D.C.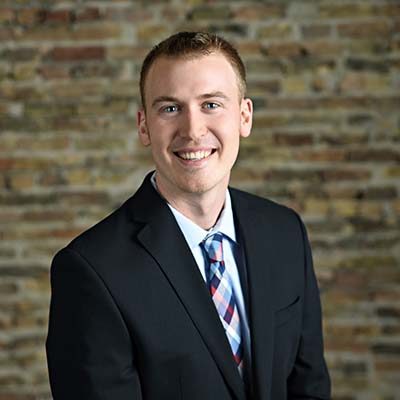 Dr. Nicolas Herrild has been providing chiropractic care for over 6 years.  Dr. Herrild is particularly skilled in sports injuries, motor vehicle accidents, and family care. Dr. Herrild practices with a "Whole Body Health" mentality. Under this model, he identifies the causes of disease, discomfort, or pain, as opposed to simply treating symptoms. Dr. Herrild believes in patient-centered care and collaborates with other medical providers when necessary.
He found that there is a place for medical care and a place for chiropractic care and when these two healthcare professions cross paths, we get healthy patients with great results. When we get these results, the patients always want to come back.
Dr. Herrild spent the beginning of his career in Florida where he had the privilege and honor to be a chiropractor for the US Olympic and Paralympic Time Trials and assist with the Tampa Bay Rays. He has also spent time within a multidisciplinary surgical center where he worked closely with other medical providers in determining if patients were candidates for surgery.
Dr. Herrild is a certified in FAKTR (FUNCTIONAL AND KINETIC TREATMENT WITH REHAB) full-body provider highly skilled in the treatment of shoulders, elbows, hips, knees, plantar fasciitis, and sciatica, in addition to the spine. He holds a certification in Dry Needling that allows him to treat a variety of different issues within the musculoskeletal system. Many seemingly unrelated symptoms arise from imbalances in the spinal column. Dr. Herrild will determine the root of the pain and create a personalized chiropractic and wellness plan to suit each patient's individual needs. Under the supervision and care of our skilled doctor, patients report less pain and higher functioning.
"My goal is to provide individualized health awareness, and provide those interested in improving their health with the tools."
OFFICE HOURS
---
Monday
8:00am - 5:00pm

---
Tuesday
8:00am - 5:00pm
---
Wednesday
8:00am - 5:00pm
---
Thursday
8:00am - 5:00pm
---
Friday
8:00am - 5:00pm
---
Saturday
7:00am - 11:00am
---
Sunday
Closed
SpineCare: Chiropractic, Rehabilitation and Dry Needling